Human Resource Management software is widely talked about these days. The power of automation that enables organizations to oversee key undertakings and procedures, overseeing employees has been around for several decades. There are several HR Software choices in the market, offering huge lists of benefits to the business organizations.
HRMatrix can be easily customized to a great extent matching perfectly your business needs.


Benefits
HRM online software benefits organizations in many ways.
● HRM system carrying out the business exercises and modules.
● Adding mechanization to the time-consuming and labor-intensive processes.
● Adhering to compliances.
● HR norms or any other.
HRMatrix software makes things simpler and easier and provides you with the best HRM solutions.
HR system empowers the employees and HR professionals to lead their work fastly and precisely. Many organizations or businesses are working with these HR softwares. The HRMatrix software market has developed immensely.
Features
Onboarding
At the point when you have procured new employees for your business, it's fundamental to facilitate adequate training and orientations. This guarantees that your new hire will have a consistent and pleasant beginning to their work with you. With HRMatrix software, boarding can be easily managed. It enables you to computerize your onboarding procedure and effectively make new employee records and create agreement and letter formats without moments of delay. You can likewise orchestrate the instructional classes, monitor how the new hire is responding to the class and many more.
Employee Management
Employee Self Service gives the ability to employees to manage their data on their own. They can update their info at any time, this way you have the most accurate and up to date data in the system. You can set up employee appraisal updates for workers and directors so they don't miss evaluation gatherings.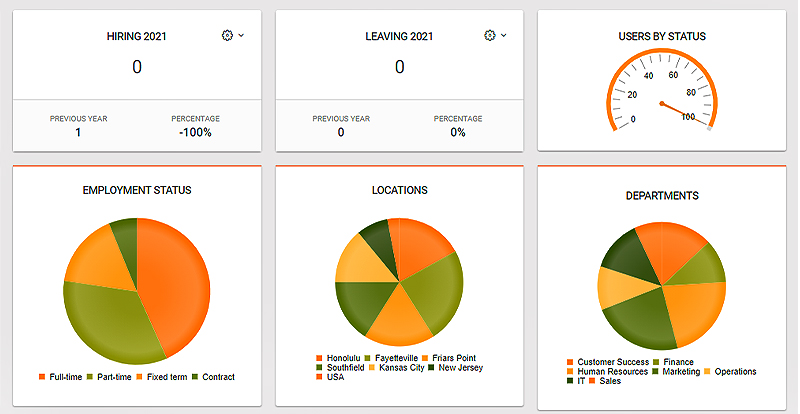 HRMatrix provides you with the best employee management module with proper, unique and accurate features.
Time-off Management
Your time-off balances are consolidated on a single place where you can see each time off type with accrual balance and can submit the time-off request with few clicks. HRMatrix provides the best insight employees view to track time-off request status in real time if those are approved yet or still in pending state. If you find any mismatch in time-off accrual total.
HRMatrix gives you the flexibility of adjusting it right away. It provides you the total control of making changes, so you can be on top of time-off accruals accuracy.
Project Time-sheet Management
Timesheet has its own significance when it comes to the management of workers. HRMatrix intuitive timesheet interface lets your employees enter time against each project with few clicks. It provides a unified platform for hassle-free time management for the entire organization. You can create custom multi-level timesheet approval workflows and assign them to each employee. Workflows built-in logic takes care from end-to-end timesheet approval. The feature helps in the timely recording of the time spent by an employee on a particular task.
Cost Tracking
HRMatrix provides a centralized view of real-time project cost tracking. You can view all active projects in a single place and the spending on each project. It provides a unified view of actual vs estimated expense cost, estimated vs actual hours and the total cost associated with it. Realtime data visibility enables your organization to better optimize project cost. Get real time visibility on effective ROI.
Conclusion
You need to choose the best HR Software to grow your business. HRMatrix offers all unique features. HRMatrix saves you time by helping automate simple processes such as holiday allowance, absence tracking and training. It can also help you streamline processes to increase overall productivity and work management.